Uwell Crown 5 V Kit
Uwell Crown V Kit
contains a Crown V Mod and a Crown V Tank. It is powered by dual 18650 batteries and can fire up to 200W max. The mod is equipped with a 0.96-inch TFT color screen for more convenient operation experience. There are two working modes: Power mode is suitable for new vapers, TCR mode is recommended for experienced vapers. The Crown V Tank has 5ml big e-juice capacity and adopts UN2 0.23ohm Single Meshed Coil, UN2-2 0.3ohm Dual Meshed Coil, UN2-3 0.2ohm Triple Meshed Coil to bring you excellent flavor and vapor. What's more, it utilizes the patented self-cleaning technology which can reduce juice leakage and lessen the cleaning frequency. The quarter-turn top cap design can also avoid e-juice leakage and make the filling cleaner. Besides, the Pro-FOCS Flavor Testing Technology will provide great vaping experience by properly controlling the heating temperature, strictly managing the material quality and completely restoring the e-juice flavor. Featuring the brand-new PCBA that is dust-proof, moisture-proof and e-juice-proof, Crown V Kit will protect the core unit and prolong the life of the mod. Just get Crown V Kit, it will fit your different vaping needs!
Details:
1. Self-cleaning technology to lessen e-juice leaking
2. Quarter-turn top cap design
3. Easy to replace with plug-pull coil design
4. Top filling system
5. Reliable performance and 0.008s fast firing
6. 0.96-inch TFT color screen
7. Exclusive Pro-Focs Flavor Testing Technology
8. Powered by dual 18650 batteries
9. Type-C charging
10. Dual working modes: Power and TCR modes
11. Brand-new PCBA that is dust-proof, moisture-proof and e-juice-proof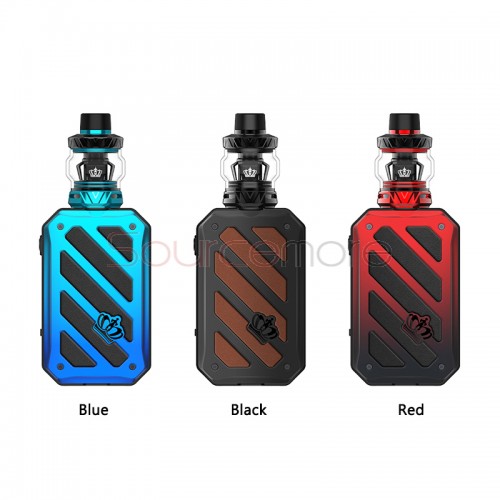 Advken Wanderlust Lite 2 Kit
Advken Wanderlust Lite 2 Kit
is the new version of Wanderlust Lite. It comes with 1000mAh built-in battery capacity and made by aluminium alloy. The pod is a mesh pod that has 2ml e-juice capacity with bottom filling design and adopts 1.2ohm coil resistance. There is the intelligence indicator light to show you the battery status (yellow: 3.5V-3.7V, red: 3.2V-3.5V, green: 3.7-4.7). With the lanyard attachment point design, you can carry it anywhere easily.
Details:
1. Intelligence indicator light
2. Micro USB cable, mesh coil pod
3. Dual airways design
4. Bottom filling design
5. Draw-activated firing mechanism
6. Lanyard attachment point
7. Multiple protections: Low Voltage/Over-charging/Over-heating/Overloadort-circuit/Over-time Protection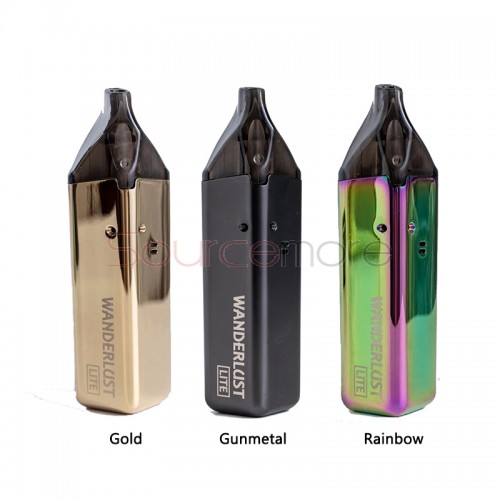 THC Tauren Max RDA
THC Tauren Max RDA
is fit for BF Pin Mod. It is a dual coil 25mm diameter rebuildable dripper with a ceramic postless deck. The dual post build deck allows for easy coil replacement due to the dual ceramic clamp system. There are 26pcs air holes from triple sides. Moreover, the 3D honeycomb provides excellent flavor and strong throat hit.
Details:
1. Innovative 3D Honeycomb airflow
2. Dual ceramic clamp system
3. Creative ceramic postless build deck
4. Triple sides with 26pcs air holes
5. Easy to build, top/bottom/side filling
6. Airflow control with locking system
7. Unique metal tube package design