SMOK RPM160 Kit
SMOK RPM160 Pod Kit
is a pod mod system kit that features compact structure, ergonomic comfort and innovative chip design. It is composed of a 7.5ml large pod cartridge and a mod powered by dual 18650 batteries. The cartridge adopts side filling design and supports 0.15ohm mesh coil for the best flavor. And the mod utilizes adjustable output in the power range of 5W to 160W. It allows you to press the UP/DOWN button to get the power you like. Besides, with the innovative IQ-160 Chip, it will bring you a pleasurable and smooth vape, from every inhalation to every exhalation. What's more, it is equipped with a 0.96-inch TFT screen to offer clearer and detailed vape data. And it provides multiple protections to ensure your safety.
Details:
1. 7.5ml big pod cartridge with side filling design
2. Dual 18650 batteries with 160W max output power
3. Support 0.15ohm mesh coil for best flavor
4. Adopt innovative IQ-160 Chip
5. Equipped with 0.96-inch TFT color display
6. Multiple protections: Short Circuit Protection, Low-battery Warning, Atomizer Recognition, Over-heating Protection, Puff Monitoring System, 8 Seconds Cut-off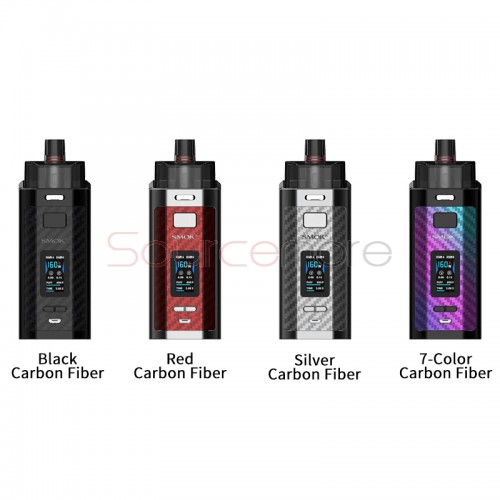 RPM160 Empty Pod Cartridge
SMOK RPM160 Pod Cartridge
is specially designed for RPM160 Mod Pod Kit. It adopts 7.5ml large e-liquid capcaity design that will be popular by busy or lazy vapers. And it comes with side refilling system for convenient operation. Besides, it is compatible with 0.15ohm mesh coil for the best flavor. However, the RPM160 Empty Pod does not include the coil. You need to buy the coil separately. And there is one pod cartridge in each pack.
Parameters:
E-liquid Capacity: 7.5ml
Filling Type: Side filling
Coil Type: 0.15ohm mesh coil(not included)
Quantity: 1pc/pack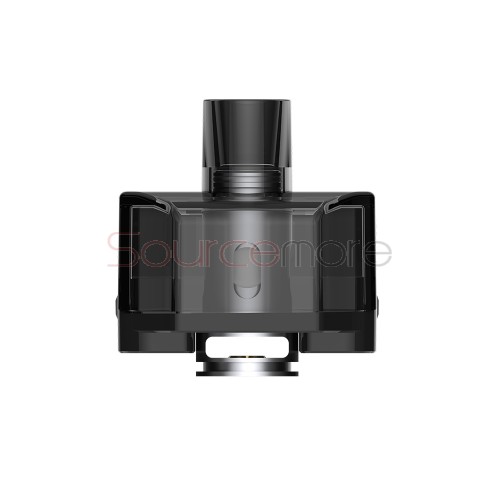 RPM160 Mesh Coil
SMOK RPM160 Mesh Coil
is specially designed for SMOK RPM160 Pod Kit. It is a 0.15ohm hexagon honeycomb-structured mesh coil that is made of Nichel-chrome material. Both of them will provide best flavor and high quality vapor for you. Besides, it is suitable for DL vape. And there are 3 coils in each pack.
Parameters:
Material: Nichel-chrome
Coil Resistance: 0.15ohm
Coil Type: Mesh Coil
Fit for: SMOK RPM160 Mod Pod Kit
Quantity: 3pcs/pack