$15.99-Oumier Wasp Nano RTA - Black
Oumier Wasp Nano RTA
is a stunning rebuildable tank atomizer with 23mm diameter. It employs double side airflow system and 2ml capacity, brings you optimal vaping flavor with huge clouds. The deck is for easy single coil building. Together with convenient top refill design and PCTG drip tip, it's indeed a great choice for DIY fans. Available in black, gold, rainbow, ss.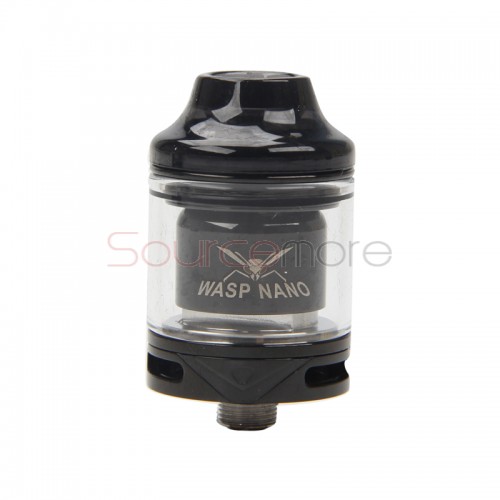 Details:
1. Double side airflow system with 2ml capacity
2. All parts of the RTA can be detached and reassembled
3. Convenient top refill design with PCTG drip tip
4. Deck for easy single coil building
5. With organic cotton, brigns you purer flavor
6. 4 colors: black, gold, rainbow, ss
$10.90-Yocan Trio Vaporizer
Trio Pod System Kit
by Yocan comes with built-in 500mAh battery. It is a small and portable 3-in-1 pod system vape pen kit for easy carrying. With the advanced airflow system and leak-proof design, provides premium method for vaporizing your favorite stuff with an even smoother and cleaner experience. There are three adjustable voltage options to customize your vaping experience. It comes with three types of refillable pods: E-juice Pod(with ceramic coil), Oil Pod(with ceramic coil), Concentrate Pod(with quartz dual coil) to satisfy your any vaping needs and provide you the purest and flavorful experience. It comes with a 10 second pre-heat function which allows you to prime your coils when consuming extracts. Available in 6 colors.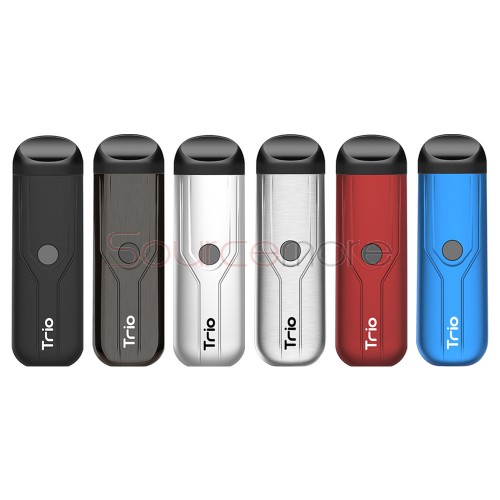 Details:
1. Refillable 3-in-1 pen design
2. Unique Airflow System with Leak-proof Design
3. Built in 500mAh battery & 1.0 Pod capacity
4. 3 adjustable voltage levels
5. Small and portable, easy to carry
6. Magnetic connection between the battery and pod
7. Available in 6 colors