GeekVape Z Max Tank
GeekVape Z Max Tank
features direct top airflow and high-dynamic top-to-bottom airflow, which will produce better flavor and precise airflow control. Designed with industry-leading leakproof system, you don't need to worry about the problem of leakage. Z Max Tank is compatible with GeekVape M series coil that can bring a mouthful, enriching flavor and provide more flavor possibilities with multiple coil configuration. M 0.14ohm and M 0.2ohm coils are included. The e-juice capacity of standard version is 4ml and there is also a 2ml spare glass tube in the package.
Details:
1. Leak-proof top airflow system
2. Adjustable airflow
3. High-dynamic top-to-bottom airflow system
4. GeekVape M series coil
5. Zero leakage, 810 drip tip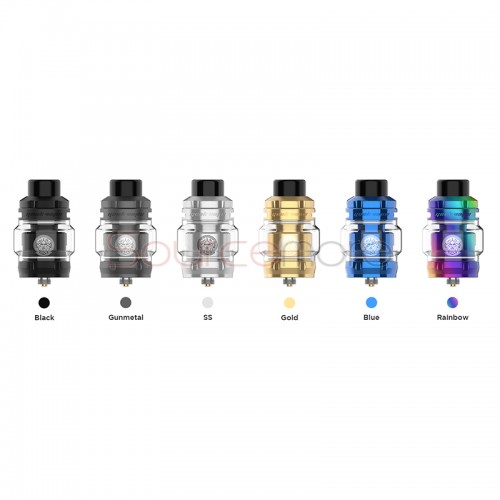 Hellvape Arez 120W Mod
Hellvape Arez 120W Mod
is Hellvape's first Box Mod. It is a unibody mod which creates a minimalist structure with brief UI interface. Hellvape Arez Box Mod is powered by single 21700/20700/18650 battery (Battery is not included), it fires to a 120W maximum output. Hellvape Arez Mod adopts newest Hellvape Chipset, it can provide safety protection. Arez 120W Box Mod supports VV/VW modes and personalized UI setting to satisfy all your vaping needs. The Type-C 5V/2A fast charging would provide better experience.
Details:
1. Lightweight and compact size
2. Adopt UNIBODY technology
3. Simple and streamlined design
4. 120W max output wattage
5. Compatible with single 21700/20700/18650 battery
6. Type-C fast charging
7. 7 background colors for option